"Don't you DARE settle for fine" – quote from "Ted Lasso"
Have you been watching "Ted Lasso"? It's been one of the most-watched shows of the past year and was just nominated for a record 20 Emmy awards. It is so funny, so sweet and so uplifting (although it does also have lots of F-bombs, so be ready for that).
When I first heard about it, I was totally uninterested – an American football coach is hired to coach a premier soccer league in England. Why would I be interested in that? But it makes me feel so good to watch it, Richard and I have watched the entire first season twice!
The second season started last week and there was a scene that struck me so deeply that I wanted to pass it along to you.
One of the characters watches a woman start to settle for less than what she deserves and he challenges her, "Don't you DARE settle for fine."
And, "You should feel like you've been struck by lightning."
And isn't that what living life is all about?
We have a choice in everything we do and in every area of our lives. We can either settle and just go through life without joy, bliss and excitement or we can get excited about things in our lives and have times when we're so excited we feel like we've been struck by lightning!
What does your life look like? Are there any areas in your life where you're settling? Do you feel excited in all the areas of your life? It's such an important question.
Look at the major areas of your life:
Work – Are you doing work you love? Are you living your life purpose? Do you even know what your life purpose is? Do you wake up in the morning raring to go?
Love Relationship – Does your partner make you feel like you've been struck by lightning? Have you ever felt that way about them? Even if the fire has gone out, it's possible to get that back.
Friends & Family Relationships – Do you have people in your life who keep you on your toes and keep you interested and interesting? Are your relationships with your friends and family harmonious? Do they add to your life energy? Or do they deplete your energy?
Health – Do you feel good in your body? Do you love your body? Or do you constantly wish your body was different?
Money and Abundance – Do you feel abundant? Or do you constantly worry about money and not having enough?
With all the parts of our lives, we're either living in connection or not. And all the parts of our lives add up to the sum total of our existence.
So if the total sum of your existence isn't operating most of the time in happiness, joy, peace, abundance, and excitement, you need to do something about it.
First of all, I highly recommend watching "Ted Lasso" (even with the F-bombs) or something else that makes you feel happy and uplifted.
But typically watching a TV show doesn't get underneath the real issues that are holding you back in life or causing trouble in your relationships. That's where we come in. If you want to come back into the joy and happiness that I believe are your birthright, do a Soul Adventure. We'll find what's holding you back or causing the trouble, we'll release it and bring you back into connection.
Wouldn't you love to be full of JOY, purpose, and excitement for the next phase of your beautiful life? You can. Call us.

Or if you'd prefer, call us at (928) 204-5988 or click here and one of our Retreat Guides will call you.
As I always say – if you knew what could happen, you'd be calling right now!
Would you like to speak to someone today about doing a retreat?
We're even open on Sunday, because we're here for you!
And remember, there's no cost or obligation.

Register now for our 10-week "Opening To Your Intuition" Masterclass, starting August 14 – enroll now, space is limited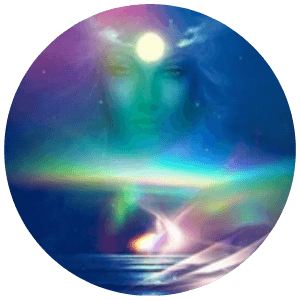 I'm so excited to announce another "Opening To Your Intuition," a 10-week personal and professional development training program created and taught by one of our fabulous Practitioners, Komala Rohde.
Komala is an internationally known teacher of intuitive work and meditation and we are so excited to offer this fantastic program to you.
The 10-week class starts Saturday, August 14. We will meet on Zoom each Saturday from 9:00-11:00 am Pacific time. Each class will be recorded, so if there are any classes you can't attend, you'll always have the recording.
Would you like to:
Learn how to reliably connect with your Intuition?
Receive the answers to questions through your Intuition?
Have tools to continue to deepen your connection with your Intuition on an ongoing basis?
Utilize your Intuition to enhance your personal and professional life?
The program includes extensive instruction, practical tools, mindfulness techniques, meditation practices and exercises that will enhance your understanding and application of Intuition in your personal life and professional expression.
You'll walk away from the program with a solid understanding of what Intuition is. You will be in deeper connection with your own Intuition and you will have tools to continue to practice your intuitive skills.
If you've always wanted to explore your intuitive abilities, this is the perfect opportunity!
Sign up now, space is limited. For more information, Click here.
Wishing you a week filled with joy and excitement!