Celebrating My 23 Year Anniversary of Coming to Sedona
This past Wednesday, January 5, was my 23 year anniversary of coming to Sedona!
When I think back about all that's happened during this time, it's just so amazing.
When I came here for the first time in 1999, every single part of my life was a mess – I hated my work (I had just started my 20th year of being a divorce attorney in Omaha, Nebraska), I was in an unhappy marriage, I weighed 40 pounds more than I weigh now and I was $50,000 in debt from some bad business decision my (now) ex-husband had made. One of the biggest differences is what I looked like when I first came here and what I look like now.
As I talk about in my book, The Journey To Happy – How Embracing The Concept That Nothing Is Wrong Can Transform Your Life, a few years after I moved to Sedona, I released 40 pounds in 5 weeks without diet or exercise, using the principles I talk about in the book and utilizing the Practitioners and concepts we teach at Sedona Soul Adventures.
Getting happy changes everything!
Before I came to Sedona, I was so unhappy and almost everyday for 5 years, I would pray and meditate and say to God, "I'm so unhappy, please tell me what to do" (looking back I can see it was more like complaining). I would hear this little voice saying, "You need to leave your law practice." I would immediately react and say something like, "How can I possibly do that? I've got a mortgage and two car payments, I'm $50,000 in debt and I'm our sole support."
Rather than understanding that I was receiving solid information from the Universe, I was angry at the Universe for giving me answers I didn't want to hear! Crazy!
I really felt like I was at the end of my rope.
I had been working with an energy worker in Omaha and she could feel how completely burned out I was. She felt it was really important for me to get away and just relax. I made the decision to go to Sedona – I had never been there, I had just heard about it as a special place. I decided to go there for 3 days and just be quiet.
Instead, through a strange set of circumstances I ended up doing a session with Ranjita. In that session, all of a sudden my Higher Self appeared to me in a vision as the winged Egyptian goddess, Isis. She enfolded me in her wings and told me everything was going to be all right. But she said, "You either leave your law practice now or you're going to die like your mother did."
I finally got the message they'd been trying to give me for 5 years.
I went back to Omaha. I realized I was exactly the age my mother was when she got sick with cancer and died 5 years later. I could see how my life was on her same trajectory – I was unhappy, frustrated, and felt completely stuck. I knew I had to leave my law practice, but how was I possibly going to do that? I came home and spent the next two weeks trying to figure this all out with my lawyer brain – an approach that, of course, never works.
Finally, I just threw up my hands in surrender. In that space, I experienced a profound letting go. I said, "Okay, God, I get it that I have to do this, and I'm going to do it. So if it means selling the house and selling one car and living in the other one and never going anywhere again (I love to travel, so that would have been very difficult for me), okay, I'll do it. But you've got to give me some help here."
Less than eight hours later, I got a phone call from one of my former clients. At the end of the conversation, he told me that he had just bought a new mortgage refinancing business. This was in 1999 at the start of the new "easy" mortgage lending trend that would ultimately be a factor in the meltdown of the real estate market in 2008. I asked him if it would be possible to refinance my house to get a lower monthly payment. Ten minutes later he called back and said, "I can cut your mortgage payment in half, plus I can get you $50,000 in cash."
I had never told him (or anyone else) that I was $50,000 in debt. Suddenly, in an instant, the weight of five years of worry was gone. Here was the sign. I knew without any doubt that I was doing the right thing.
I spent the next 6 months closing my practice and then I started coming to Sedona half-time. I would come for a month at a time, always staying with Ranjita, and doing my own personal healing with many different practitioners I was finding in Sedona. I did this for 3 years (the joke at the office is my Soul Adventure took 3 years, everyone else does it in 3 or 4 days!). But that's what it took.
Three days before 9/11, I was doing another session in Sedona and my Higher Self came in again as Isis and told me, "It's time to move to Sedona." "Why? What am I going to be doing in Sedona?" No response. (One of the things I have learned over the years is that the Higher Self doesn't usually show you the complete picture, only the next step. Mine had shown me the next step.) By this time I knew I needed to do what I was told.
My house sold in 3 days (they said it would take 6 months) and I moved to Sedona and sat here for 6 months awaiting some insights, but nothing happened. I would pray to God and say, "I did what you told me to do. I came here. Now what?"
Suddenly, I started having dreams about what would become Sedona Soul Adventures. I knew and had worked with so many extraordinary healers in Sedona and, perhaps as importantly, I also knew which ones weren't that great. I saw how it was the private one-on-one sessions and not group retreats that had made all the difference for my own healing. I was shown how I could condense what took me 3 years of healing into a transformational process that would happen in 3 days.
In March it will be the 20th anniversary of Sedona Soul Adventures. We've grown from 10 Practitioners to over 50. I used to be the one designing all the retreats, scheduling the sessions, typing the Itineraries, running the credit card charges and doing it from my kitchen table. Now we have a staff of 13 handling all the hundreds of details that go into making the perfect custom-designed retreat for individuals and couples.
We were named "Best of Sedona" for Retreats in 2020 and 2021 and "Best Marriage Retreats in the US" for 5 years in a row, 2017-2021, and this past year Bride's Magazine named us one of the "11 Best Couples Retreats Around the World!" And we have a score of 4.9 out of 5 stars on Trustpilot (the third-party review service that verifies these are real reviews from real customers).
Even after all these years and thousands of people, I'm still amazed at what happens.
And it all started 23 years ago from that one session I did with Ranjita. Over the years she's become my closest friend, amazing Practitioner, and dearest sister. She even officiated at my marriage to Richard in 2016 in the Sedona red rocks.
Again, I used the principles we teach here to bring in the man of my dreams and it worked!
The Universe works in mysterious, amazing ways, doesn't it?
A few days before Christmas, another of our amazing Practitioners, Wendybyrd (who does the incredible Soul Portraits) gave me one of the most beautiful flower arrangements I've ever received. When I was thinking about what I could do for Ranjita for our anniversary that would be interesting and different, I decided to have the same arrangement made for her. I took it up to her yesterday (her place is about 20 minutes away from Sedona, so me just "popping in" in the middle of the day is unusual). Her eyes popped out and we had so much fun talking about all the amazing things that have happened in the past 23 years.
There are so many people to thank, especially our incredible Practitioners who just astound me every day with the incredible transformations which take place and our fabulous staff who take such incredible care of everyone who comes to us.
Thank you for 23 incredibly amazing years and for helping me to live my dream of transforming the world one soul at a time! I couldn't have done it without you!
I would love to have you experience the same kind of transformation that all the people who come to us have. It truly is amazing, it's almost unbelievable. Give us a call and speak with one of our Soul Guides. They'll connect with you in deep conversation and start the process of discovering the blocks and wounds and "gunk" that are holding you back from living your best life or having the relationship of your dreams. You deserve to be happy!

Or if you'd prefer, call us at (928) 204-5988 or click here and one of our Soul Guides will call you.
Would you like to speak to someone today about doing a retreat? We're even open on Sunday, because we're here for you! Remember, there's no cost or obligation and you can do it in Sedona or At Home!

Learn how to rev up your Intuition in the New Year – Join our 10-week "Opening To Your Intuition" Masterclass, starting January 18 – enroll now, space is limited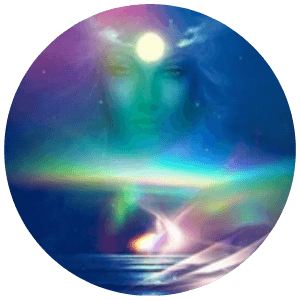 You are always receiving intuitive messages. The question is, are you listening? Do you know what that sounds like or feels like? Do you get "hits," but then automatically discount it or tell yourself it's not real?
Join us for our next "Opening To Your Intuition" Masterclass, a 10-week personal and professional development training program created and taught by one of our fabulous Practitioners, Komala Rohde.
Komala is an internationally known teacher of intuitive work and meditation, and we are so excited to offer this fantastic program to you.
The 10-week class starts Tuesday, January 18, 2022. We will meet on Zoom each Tuesday from 12-2pm PT / 1-3pm MT / 2-4pm CT / 3-5pm ET. Each class will be recorded, so if there are any classes you can't attend, you'll always have the recording.
Would you like to:
Learn how to reliably connect with your Intuition?
Receive the answers to questions through your Intuition?
Have tools to continue to deepen your connection with your Intuition on an ongoing basis?
Utilize your Intuition to enhance your personal and professional life?
The program includes extensive instruction, practical tools, mindfulness techniques, meditation practices and exercises that will enhance your understanding and application of Intuition in your personal life and professional expression.
You'll complete the program with a solid understanding of what Intuition is. You will be in deeper connection with your own Intuition and you will have tools to continue to practice and further develop your intuitive skills.
One of the most powerful things you could do to have a fabulous 2022 is to learn to develop and use your intuition.
Sign up now, space is limited. For more information, Click here.

Don't miss out! Join our Inner Journey Breathwork Training starting Feb. 20 (it includes a 6-day retreat in Sedona Feb. 20-25!)
The breathwork process is part art, part science and all magic! And the key to unlocking all of that magic is not just learning the technique of the breathwork modality, but even more importantly, the ability of the facilitator to create and hold a big, clear, high vibrational space. It is in that space that profound, multi-dimensional miracles of healing and transformation can happen.
The response has been incredible and so many people are very SERIOUS about learning how to do this amazing work and to make their lives richer and fuller in multi-dimensional ways.
Here are the FULL Details for the SSA Inner Journey Breathwork Training…
Secure your place today – and breathe 🙂
We only have 20 spots for the SSA Inner Journey Breathwork Training. The space is filling up fast.
Click Here to secure your place with a $500 risk-free deposit.

Science Proves That Travel Makes You Happier"
The Traveller eMagazine reported on this study from Cornell University, that "spending money on experiences is more likely to bring you lasting happiness than spending money on material objects. The reason being that people "adapt" to physical objects – meaning the things you've bought will bring decreasing amounts of happiness as time goes on and you get used to having them around – whereas those one-off experiences will be looked back upon with joy that only increases."
So traveling to wonderful places makes us have a joy that continues to increase.
I know that is certainly true for me. Travel has been such a huge part of my life and for the people who have gone on my spiritual trips with me. I just spoke with someone who has been on all three of my trips – to Bali, Egypt and Peru – and we were talking about how amazing it is that we are still so connected after all this time (over 10 years!) and still in touch with so many of the people we first connected with on these trips, who are still friends.
That's what happens on these trips because they are so much more than trips. They are experiences and even more than that, they are transformational experiences. Being in these places, doing ceremony, receiving the teachings of our shaman and guide, Jorge Luis Delgado, connecting with other spiritual seekers – Peru truly is the trip of a lifetime.
You can get all the information here:
Click here for all the information on pricing.
If you have any questions, send me an email at [email protected].
Or better yet, give me a call – I love talking about Peru! Call me toll-free at (877) 204-3664.
Wishing you a week filled with happy memories!