Dead at 20, Buried at 80
"Dead at 20, Buried at 80"
Have you heard this before? I read it somewhere a number of years ago and it really struck me.
What they're talking about is that for so many people, at around 20 years old they decide to take a job because they need money and it's not what they really wanted to do, but it seemed like a good idea at the time.
They never thought that they would stay doing the same thing for the rest of their lives and then suddenly they found themselves married. And then the kids came and they needed the health insurance and the security of the job, and it just wasn't practical to even think about doing something else.
And then suddenly they're retired and getting social security… and next, they're DEAD.
Sorry to be so depressing, but this turns out to be true for so many people. Their lives literally get buried by age 20 – meaning they're not doing what excites them or makes them happy, they're doing work for a paycheck and suddenly find themselves buried under the weight and responsibility of being an adult – and then they're stuck for the rest of their lives.
They never give themselves permission to Stop and ask, "Is this what I really want to be doing with my precious life?"
This past year has had many difficulties but there's been one thing that's come out of it that we've seen that is very dramatic and wonderful. More and more people are asking themselves this question for the first time in their lives.
This past year has made many of us realize:
Life is short
I don't know how long I have
Everything can be over in an instant
I want to live a happy life
What would it take to live a happy life?
For most people, evaluating their lives like that leads to making some new, big decisions about their work and their relationships.
A lot of people don't want to go back to the same old grind.
They want to feel like their life has purpose. And for many of us, that means doing work that is meaningful and really feeds our souls.
They want to live their life purpose or they want to find their life purpose and start living it.
I really relate to this because in my own life, I had so many fits and starts, and I also fell into the trap. I ended up being a divorce attorney for 20 years. Pretty much hating it the whole time.
I loved the part where I felt like I was helping my clients, but that only felt like about 10% of it. The rest was arguing with the other attorneys and the judges and trying to help people who were in a very unhappy part of their life.
Hating what you're doing 90% of the time really sucks.
Even worse, I was on my spiritual path and reading lots of books about living a life of joy and happiness and I believed that somehow that was possible. I read books like "Do What You Love And The Money Will Follow," but I could never make that work for me.
Everything changed for me when I came to Sedona for the first time in 1999. I was at one of the lowest points in my life and every part of my life was a mess. In one session my Higher Self came to me in a vision and said, "You either leave your law practice now, or you're going to die like your mother did." I was exactly the age my mother was when she got sick with cancer and died 5 years later. I could see that I was on the same trajectory as she had been – I was unhappy, frustrated and I felt totally stuck.
That started the journey that led to founding Sedona Soul Adventures three years later.
So I spent 20 years of my life doing work I hated. I've spent 19 years doing work I love. I can tell you, doing work you love makes all the difference. Especially because it affects every other part of your life – relationships, abundance, and just overall quality of life.
Every day I get to see people transform their lives and relationships. Just this past week a couple who came to us on the brink of divorce, left us happy and in love.
We always ask people to write a before and after at the end and the husband said, "Before my Soul Adventure I was angry, resentful, not trusting and blaming my wife. I was blaming her for my issues and waiting for her to fix them instead of fixing myself. After my Soul Adventure, I am grateful, feeling joy, feeling free, understanding my wife better and myself better, forgiving myself and peaceful."
And his wife realized how she was blaming him and not feeling supported by him. By the end, she told us, "I value myself and realize I'm worth a lot. I really feel the support from my husband." Wow!
I spent 20 years divorcing people, now I've spent 19 years helping them stay together – it's so much better!
Have you been re-examining your life over the past year? Have you yearned to live your life purpose? Or do you ache to find your life purpose?
I ached for years to find my life purpose and start living it. It finally happened when I came to Sedona.
If you want to find and start living your life purpose, give us a call, we can help. Speak with one of our Angel Guides and we'll start the process of custom designing a Sedona Soul Adventures retreat for you. We'll uncover what's holding you back from your dreams and help you blast through that and into a life of purpose and meaning.
Don't wait! The clock is ticking on your precious life.

Or if you'd prefer, call us at (928) 204-5988 or click here and one of our Retreat Guides will call you.
Would you like to speak to someone today about doing a retreat?
We're even open on Sunday, because we're here for you!
And remember, there's no cost or obligation.

Register now for our 10-week "Opening To Your Intuition" Masterclass, starting August 14 – enroll now, space is limited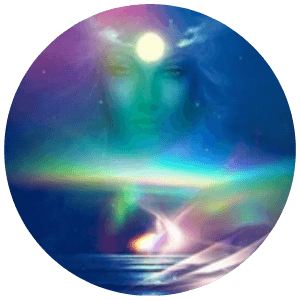 I'm so excited to announce another "Opening To Your Intuition," a 10-week personal and professional development training program created and taught by one of our fabulous Practitioners, Komala Rohde.
Komala is an internationally known teacher of intuitive work and meditation and we are so excited to offer this fantastic program to you.
The 10-week class starts Saturday, August 14. We will meet on Zoom each Saturday from 9:00-11:00 am Pacific time. Each class will be recorded, so if there are any classes you can't attend, you'll always have the recording.
Would you like to:
Learn how to reliably connect with your Intuition?
Receive the answers to questions through your Intuition?
Have tools to continue to deepen your connection with your Intuition on an ongoing basis?
Utilize your Intuition to enhance your personal and professional life?
The program includes extensive instruction, practical tools, mindfulness techniques, meditation practices and exercises that will enhance your understanding and application of Intuition in your personal life and professional expression.
You'll walk away from the program with a solid understanding of what Intuition is. You will be in deeper connection with your own Intuition and you will have tools to continue to practice your intuitive skills.
If you've always wanted to explore your intuitive abilities, this is the perfect opportunity!
Sign up now, space is limited. For more information, Click here.
Wishing you a week filled with joy and excitement!