Happy Half-Way Through The Year! How Are Your Resolutions Coming Along?
Last week my husband, Richard, took me out for a beautiful dinner to celebrate my Half-Birthday! My birthday is in January, so it got me thinking about how I'm doing on my Resolutions for the New Year that I made back then.
I have to admit that the biggest resolution I made has not come through at all. I got so busy and unfocused with other things that the big thing I had set for myself hasn't been happening.
It's the age-old problem with resolutions, isn't it? If we don't really incorporate them into our lives, they don't happen.
So I don't want you to get down on yourself, instead let's revisit those resolutions or even better, do what I'm doing and make a decision to revamp what you want to accomplish for the rest of the year.
I'm including here my video on "How To Have A Kick-Ass New Year!" It's very do-able and practical, and it might just be that extra oomph you need to really have something magical happen by the end of the year. Wouldn't that be fantastic?
For me, I've reset my big goal and I'll keep you posted on how that turns out! I already know that one of the things I need to do to help myself is to do a session with one of my Practitioners. It will be a session on Core Beliefs.
I can tell that I have some resistance to this really big goal and one of the ways I can tell that is that I've only taken a very small amount of action on this over the past 6 months. I think I must have some beliefs buried deep in there somewhere that I can't do this, or I don't deserve it or some other nonsense. I'm not sure what it is, but by doing this session we'll uncover it, move it out and replace it with some empowering beliefs along the line of "I can do this!" or "I deserve this!"
I always love that exhilarated feeling.
If you have a big goal that's not happening or you're not feeling those feelings of exhilaration, joy and excitement in your life and relationship, maybe you need to do some sessions too.
This is what we do here at Sedona Soul Adventures – we uncover the blocks, wounds and negative beliefs that are holding you back from having the life or relationship you're craving. It's so incredible what happens when those blocks are gone. Then you're operating on all the levels – physical, mental, emotional, spiritual – and life is amazing.
As promised, here's the video. Happy Half-Year!

Christel says her Soul Adventure "healed old woundings in a way I didn't realize was possible." And she now has "clarity, direction, increase self love and self respect."
That's the key of what we do. Healing the old woundings and helping people find clarity, direction and self love. I love it so much that Christel is giddy and feeling "profound peace mixed with genuine enthusiasm for this next stage of my life." Isn't that fabulous? I'm so happy for you, Christel!
And you can have that too! Give us a call right now (we're even open on Sundays because we're here for you). We'll connect with you (or both of you (separately) for a Couples Retreat) in deep conversation, really getting under what's blocking you, what's holding you back, or what's causing the problem. And then we'll custom design a retreat that's perfect for exactly what you need to bring you into the joy, love and excitement that life is supposed to be about. Click below and we'll call you.

Or if you'd prefer, call us at (928) 204-5988 or click here and one of our Retreat Guides will call you.
As I always say – you can have the life or relationship you want – I know it!
Would you like to speak to someone today about doing a retreat?
We're even open on Sunday, because we're here for you!
And remember, there's no cost or obligation.

Register now for our 10-week "Opening To Your Intuition" Masterclass, starting August 14 – enroll now, space is limited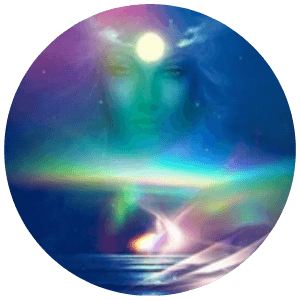 I'm so excited to announce another "Opening To Your Intuition," a 10-week personal and professional development training program created and taught by one of our fabulous Practitioners, Komala Rohde.
Komala is an internationally known teacher of intuitive work and meditation and we are so excited to offer this fantastic program to you.
The 10-week class starts Saturday, August 14. We will meet on Zoom each Saturday from 9:00-11:00 am Pacific time. Each class will be recorded, so if there are any classes you can't attend, you'll always have the recording.
Would you like to:
Learn how to reliably connect with your Intuition?
Receive the answers to questions through your Intuition?
Have tools to continue to deepen your connection with your Intuition on an ongoing basis?
Utilize your Intuition to enhance your personal and professional life?
The program includes extensive instruction, practical tools, mindfulness techniques, meditation practices and exercises that will enhance your understanding and application of Intuition in your personal life and professional expression.
You'll walk away from the program with a solid understanding of what Intuition is. You will be in deeper connection with your own Intuition and you will have tools to continue to practice your intuitive skills.
If you've always wanted to explore your intuitive abilities, this is the perfect opportunity!
Sign up now, space is limited. For more information, Click here.
Wishing you a week filled with excitement and new discoveries!