1
Cancer Linked to Unexpressed Anger (7 Different Studies)
My mother died of cancer at the age of 51. She passed away over 30 years ago and I still miss her everyday.
This week I read about 7 different studies that all come to the conclusion that (in the words of the report) "unexpressed anger causes cancer."
I've always felt that the circumstances of my mother's life and the pain it caused her are what actually caused her cancer. In the past, people would tell me that was just my New Age weirdo mentality, and not based in any kind of reality.
It's heartbreaking to now have the validation from studies from Stanford University, Harvard School of Public Health, University of Rochester, King's College in London, University of Michigan, University of Rochester, University of Tennessee, and the National Institutes of Health.
My father had an affair with another woman that went on for over 13 years before my mother's death. My mother acted like she didn't know that it was happening. This woman worked for my father and, bizarrely, was always referred to as our "good family friend." If you can believe it, she even spent time with our family during holidays, including Christmas. My father married her 9 months after my mother died.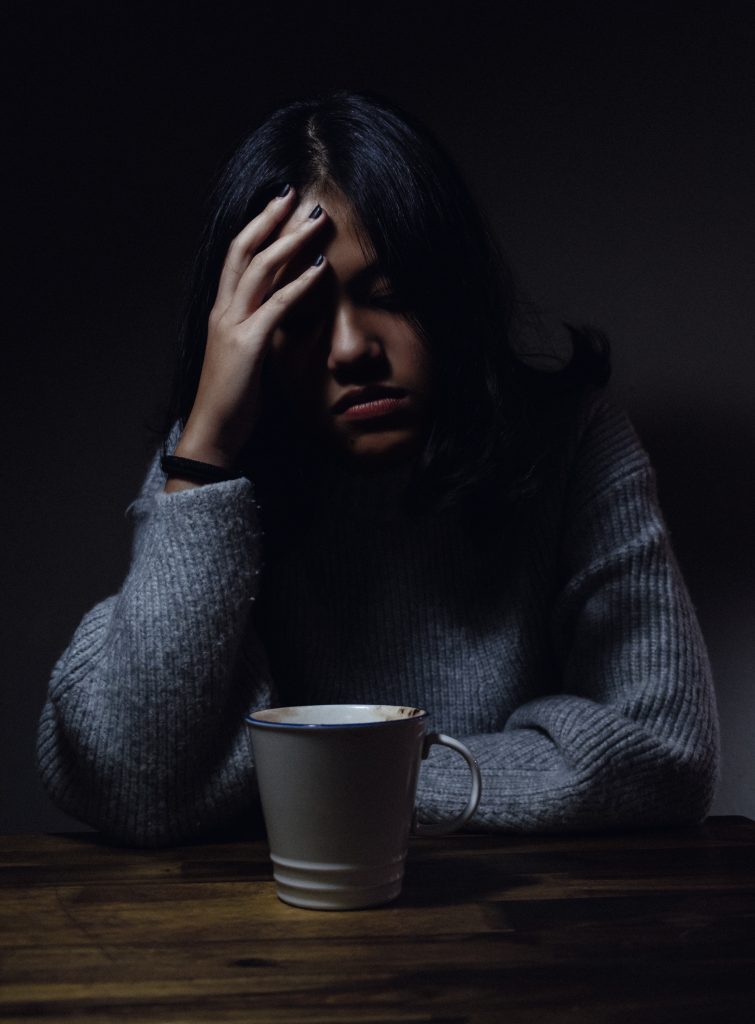 Although my mother always acted as if this wasn't happening, I found out by accident 2 months after her death, that she not only did know, but that it (of course) shattered her. I had lunch with my aunt (her sister) who was a Catholic nun and had helped care for my mother during the last weeks of her life. My aunt started talking to me about it, assuming that I knew. I was so dumbfounded that I could barely speak, as my aunt went on to talk about how this had completely destroyed my mother.
As I looked back over those years, I saw the pattern emerge. My father started a new business in another town when I was 13. None of us wanted to move, but the business was a big success at first. My father moved in June, the family didn't come until September when school started, because we wanted to stay in our old town just as long as we could. I found out later that this is when the affair started, when my dad was on his own in the new town.
In his feelings of guilt, my father started drinking heavily and within about one year, his business was in financial trouble. I can't even imagine what my mother must have been going through with the combination of the affair, my father's alcoholism, and now financial trouble. And worse, she kept "acting as if" everything was okay.
There's a day I talk about in my book ("The Journey To Happy") that was really what I see now as the watershed moment when I knew something was very wrong with my family. I had already felt on an emotional level that something was going on. There was a lot of tension between my mom and dad and my dad was constantly throwing up in the morning (from drinking). Mother would say, "Dad isn't feeling well," but I realized he wasn't going to the doctor or doing anything to fix the problem.
I was 13 years old and it was summertime so we were just carefree and playing. Mom had gone down to my dad's business and came home with him and locked us out of the house. We lived in a small town in Iowa and we never locked our door ever, not even when we would go to church, so this was completely unusual. I found out later that mother discovered the business was not open, my dad was drunk, and she found a pile of unpaid bills.
From that time on, everything changed. We had been a happy and successful family — we had a nice house in a great neighborhood, my father had a business that had been very successful, all of us kids did great in school, we were active in sports and dance, we belonged to the country club, and on the outside, it looked like we had it all. Suddenly, it felt like everything was in jeopardy and that never changed. All through high school and until I left for college, I lived in a home where everyone was walking on egg shells, my mother was in constant worry about money trouble and the prevailing energy was fear and frustration.
My mother lived through all of this and somehow putting up with my father having a relationship with another woman and acting as if it wasn't happening and never talking to anyone about it (she only spoke about it at the very end to my aunt). All those years of it festering inside her, with her doing nothing about it and not even allowing herself to talk about it.
So a few years later, after all this anger, frustration, and fear had festered inside her, my mother was diagnosed with cancer of the cervix. She had an 11-hour operation where they removed everything they could and she then had a colostomy bag and a urostomy bag (for urine).
About 6 months after the operation, mother was doing surprisingly well. The doctors were giving her a clean bill of health. It looked like everything was fine. Then they found more.
I found out after her death that dad had come back and stopped the affair when she had the operation. After it looked like she was going to be okay again, he resumed the affair and my mother got sick again. Then he came back again and she got well again. He left again and she got sick again. This went on back and forth for 5 years.
By that time her children were handled – 2 of my brothers had graduated from college and had great jobs, one brother had just established his dental practice and my youngest brother was almost finished with medical school. I was in law school and my sister was about to graduate from college. My mother's constant mantra as we were growing up was that we were all going to college. Once she felt like we were all taken care of, she could give herself permission to leave.
There isn't any question in my mind about what caused my mother's cancer. She drank coffee and ate red meat, but I don't think any of those factors had anything to do with it. She was hurt and angry from the deep pain that resulted from all this and she was so focused on taking care of all of us that she placed no focus on herself. She told herself that there was nothing that she could do. And the worst part was, she believed that. She felt angry and stuck and that festered inside her for years until it showed up as cancer.
She had told me many years before when she was upset with my father that she could never divorce him. She was a strict Catholic, plus the financial realities would have been so difficult. So instead, I believe she left in the one way that she felt she could.
I wish I could have done something to have helped my mother. It makes me so sad that she felt like she couldn't talk to me about what was really going on.
I became a family law attorney one year after her death. I know that in the 20 years that I was doing divorce work, I helped a lot of women who felt stuck and powerless and I saw many of them go on to lead really happy lives.
After I had practiced law for 20 years, I realized that I had become stuck in my own life and I was feeling angry and frustrated. I came to Sedona for the first time and the message that I was given in a vision was, "You either leave your law practice now, or you're going to die like your mother did." That was the wake up call I needed. That was 24 years ago.
We don't have to stay stuck. We don't have to simmer in our anger and we know now that if we do, it's killing us!
If you aren't living your best life or are having problems with your relationship, there are things you can do about it. Come to Sedona. We'll custom design a retreat that will release the anger and frustration and we'll give you tools for living your best life or having the relationship of your dreams.
My story has a happy ending. I hope that yours will too.

Contact us, connect with one of our Soul Guides. Request a call and one of our Soul Guides will call you. Or if you'd prefer, call us at (928) 204-5988. Our Soul Guides will connect with you (or both of you if it's a couple) and custom design a retreat that will take you from where you are to where you want to be.

Martha says before her "life saving" Soul Adventure, she "was lost, depressed and angry at everything…SSA helped me find myself, helped me understand my life purpose and gave me the tools I needed."

Did you know Sedona Soul Adventures was named "Best of Sedona"
for Retreats for 2020, 2021 & 2022,
"Best Marriage Retreats in the US" 2015-2023 and
one of the "11 Best Couples Retreats Around the World"
by Bride's Magazine in 2022? We were recently named one of Global Radiance Review's "20 Most Trustworthy Companies of 2023"
It's because what we do gets results – call us now, let us help. As I always say, if you knew what could happen, you'd be calling right now.
What area of your life do you need help with most right now…
Your relationship?
Finding your life purpose?
Loss of a loved one?
Healing & pampering?
Or is it something else?
Because we're here for you – and we're even open on Sunday!
Remember, there's no cost or obligation to speak with a Soul Guide and have them custom-design the perfect retreat just for you in Sedona or At Home.
Call us at (928) 204-5988 or request a call from one of our
Soul Guides and they will call you.
Wishing you a week filled with many blessings!