Free Masterclass "Opening To Your Intuition" Saturday at 9 am Pacific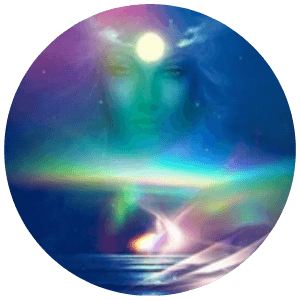 All of us have the ability to connect with the Highest part of ourselves and tune into our intuitive abilities. It just takes a willingness, a belief that it's possible and trust that the information you're getting is coming from your Highest Self. It's simple (but not necessarily easy), so I hope you'll join us for our very last Masterclass of the season – "Opening To Your Intuition – an Introduction," with Master Practitioner Komala Rohde.
I'm so excited about this Masterclass that I have decided to offer it free to all of you. I feel it's such an important topic, and Komala is such an incredible teacher.
Over the millennia, intuition has been defined as an inner sensing, as gut feeling or instinctive knowing. In recent years, science has begun to map the human intuition system and in the Masterclass, Komala will review modern insights about intuition.
So many people feel blocked from their intuition and she'll talk about ways to move through that.
Komala is such an amazing person. She is originally from Germany and first trained as a naturopathic doctor. She has been practicing meditation for over 40 years. For the past 10 years, she has been involved with researching and practicing principles of neuroscience in connection with mindfulness, consciousness and creating a resilient brain.
She has been a Master Practitioner with Sedona Soul Adventures since 2004 and is a Certified Professional Coach and Neuro-Transformational Coach, so the depth of knowledge and wisdom she brings to this is really phenomenal.
It will be fun and informative, and I hope you'll join us.
Reinventing Yourself for a Better Tomorrow – Masterclass Series
Opening To Your Intuition – an Introduction
with Komala Rohde
Saturday, February 6, 2021
Noon Eastern • 11 am Central • 10 am Mountain • 9 am Pacific
(If you can't join us live, we will send a recording)
If you're already registered as part of the series, you don't have to do anything and I'll see you on Saturday!
If you need to register Click here and you'll receive all the information for meeting on Zoom.

Sue was afraid Sedona Soul Adventures was "too good to be true," but says it was "amazing" and "a reality that I healed significantly in 4 days"
Isn't this amazing? So many people who come to us are like Sue. Situations in their lives start to take their toll and beat them down to the point where, as she said, "I had nothing left in me to deal with this situation and other parts of my life were also starting to suffer."
And that's the most insidious thing. We have a problem in one area of our life and suddenly it's affecting all the areas of our lives.
I went into the office to say hello to Sue during her Orientation and I could feel her hopelessness. She couldn't even allow herself the belief that a miracle could happen. When we're that beaten down, miracles don't seem very possible.
But a miracle is exactly what happened! She didn't think it was possible, she thought the idea that she could have a significant healing was "too good to be true," but it turned out it was true! Isn't that fabulous?
Are you feeling overwhelmed and stuck and beaten down and hopeless? If so, let us help.
Or let's say you're not feeling beaten down, but you want to take your life to the next level – we're even better at doing that!
Or let's say your relationship isn't as juicy and amazing as it once was or worse, you've got some serious problems going on. Did you know that we were named Best Marriage Retreats in the US five years in a row?
Did you know we were named Best in Sedona for 2020 for Retreats? It's because we are the best.

Give us a call. Speak with one of our Angel Guides. They'll start the process of bringing you from where you are to where you want to be. And remember, there's no cost or obligation and you can do the retreat either here in-Sedona or At Home.
Call us today at (928) 204-5988 or Click here and we'll call you.
Would you like to speak to someone today about doing a retreat?
We're even open on Sunday, because we're here for you!

The Peru trip is almost sold out!
Join us June 17-30
100% Refundable through April 1, 2021
"The entire Peru trip was fantastic, I would recommend it to anybody if they want to go to Peru, this is the kind of vacation to take. In the future, I won't be able to travel any other way — it's so much more meaningful to bond with the group, sharing a spiritual purpose, with a wonderful guide. You have the best of all possible worlds, all your daily needs met, no worries about train schedules or hotel reservations, and the benefit of a guide that is supporting your spiritual path. I didn't want to leave Machu Picchu…"~ Linda Gunther
If you want to go, now is the time to decide. The trip is selling out fast. And please remember, it is 100% Refundable through April 1, 2021.
The trip is 100% refundable up to April 1, 2021 so that any deposits or other funds you have placed, will be completely refundable, no questions asked.
"My trip to Peru was a life altering experience. I laughed, I cried, I experienced new dimensions." ~ Laura McConnell

Pricing
If you have questions, please send them to me directly at [email protected].
Or call me — (928) 301-2896 — I love talking about Peru!
Wishing you a week filled with all your dreams coming true!