You can't pour from an empty cup; the vicious cycle of not taking care of yourself
It's so interesting to me, because we seem to have waves of people with the same kind of problems contacting us at the same time about doing a retreat. We'll have a few weeks of getting nothing but couples who have suffered infidelity and then we'll have a few weeks of people who have deep issues with not loving themselves, it's so fascinating how it seems to happen in waves.
Right now the issue that seems to be coming up the most is people who do, do, do for everyone else and can't give themselves permission to do things to take care of themselves.
They contact us about doing a retreat, they know they need to do something to change their pattern and then when it gets down to making the decision, they just simply cannot give themselves permission to spend the time or the money, but what it really comes down to, they can't give themselves permission to do something for themselves.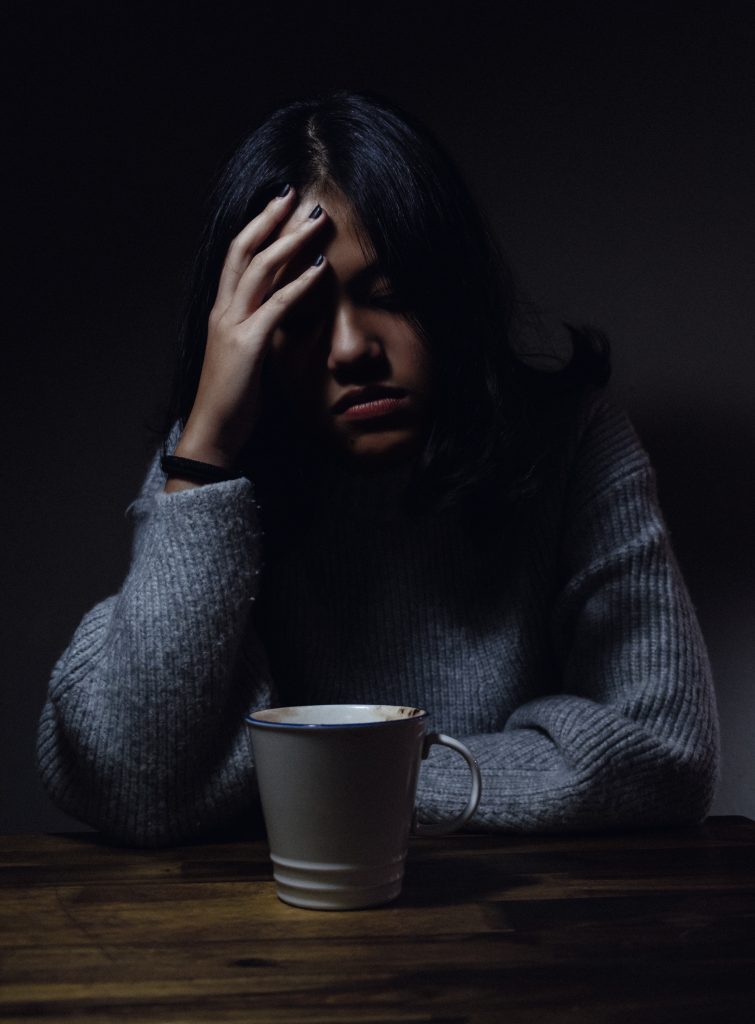 And it's really frightening to me, because some of these people are actually — quite literally — killing themselves.
They are overworked, overwhelmed and at the end of their rope. And even though they know that they're killing themselves, they can't let go of the pattern.
I recognize the pattern because that's what I was doing to myself over 20 years ago before I came to Sedona.
We had one person who contacted us for the first time over 5 years ago and decided to not do the retreat. Last week she called and said "I finally have to do something." She's now much, much worse than she was 5 years ago, her health is suffering, her husband has left her (even after all her caretaking) and she's so completely burned out at work that she could barely function. She realized "I have to come right now!" and that's what she did.
This is the vicious cycle I'm talking about that happens when we don't take care of ourselves. Things just get worse.
We think we're helping the people around us, but we're not. We have the thought, "I need to do something to change this" and we might even look into doing something, but then we won't give ourselves permission to do it, telling ourselves we have to take care of everyone else.
But all that happens is that the problems just get deeper, the resentments get deeper and then the stress starts showing up in health problems, marital strife and just feeling awful most of the time. It just keeps going around and around.
Luckily, her Soul Adventure got at the underlying issues that were causing all this (especially around her belief that she has to do things for people in order for them to love her, which was all tangled up in her trying to please her father) and she really came back into connection.
I swear she looked twenty years younger when she came into the office at the end of her retreat to say goodbye and thank us. But the best part is that she feels in a completely different space than when she came, she knows that a fundamental shift and change has happened, she knows her life has changed and is going to continue to live the change.
And that's the key — to do something about this, you actually have to do something to make a change. Something like a vacation doesn't do it. I used to take vacations to try to relieve my stress and unhappiness and I would have a week of feeling a little better, but then I would come back to the same old stuff and the same old me.
It always reminds me of what they tell you when you fly. If the cabin pressure drops and you're traveling with a child or an infirm person, put your air mask on first and THEN help them put on their mask.
The reasoning is very simple. The sooner you take care of yourself, the more you're increasing your chances that you're going to be able to help the other person.
In the time it takes to try to put the mask on the child (who may be kicking and screaming), air pressure in the cabin can drop so low that you're not in a position to be able to help anyone, let alone your child.
Taking care of yourself first means you're better able to take care of others.
So I was thinking about all this and out of nowhere I suddenly saw this image online.
What a perfect synchronicity!
I call it God winking at me – telling me I'm on the right track thinking and writing about this.
Are you feeling empty?
Are you running on fumes?
Do you know that you need to be doing something to take care of yourself, but you keep putting it off?
Stop! You aren't doing anyone any favors (least of all yourself) by not doing something to take care of yourself.
Please contact us. I promise you there is something underneath this issue, something that goes deeper than not just taking care of yourself. Speak with one of our Soul Guides and they'll get to the root of the issue that's holding you back from living a life of joy and ease.

Call us at (928) 204-5988 or request a call and one of our Soul Guides will call you. They'll connect with you (or both of you if it's a couple) and custom design a retreat that will take you from where you are to where you want to be.

Kris says that after learning "the importance of taking care of me, I am truly happy for the first time in more than 40 years"
"I was truly blessed to have this Soul Adventure, and now that I am back at home the benefits of my experience have become obvious to all of those around me. I am truly happy for the first time in more than 40 years of living life! I had always been there to make sure everyone else was happy, and now I have learned that I can be there for others without denying myself. I love myself! I have learned the importance of taking care of me! I am now touching the lives of others in a most positive way. Friends and family both, have expressed a deep interest in my experiences. I feel loved!"
~ Kris A., Orting, Washington

Did you know Sedona Soul Adventures was named "Best of Sedona"
for Retreats for 2020, 2021 & 2022,
"Best Marriage Retreats in the US" 2015-2023 and
one of the "11 Best Couples Retreats Around the World"
by Bride's Magazine in 2022? We were recently named one of Global Radiance Review's "20 Most Trustworthy Companies of 2023"
It's because what we do gets results – call us now, let us help. As I always say, if you knew what could happen, you'd be calling right now.
What area of your life do you need help with most right now…
Your relationship?
Finding your life purpose?
Loss of a loved one?
Healing & pampering?
Or is it something else?
Because we're here for you – and we're even open on Sunday!
Remember, there's no cost or obligation to speak with a Soul Guide and have them custom-design the perfect retreat just for you in Sedona or At Home.
Call us at (928) 204-5988 or request a call from one of our
Soul Guides and they will call you.
Wishing you a week filled with radical self care!