Announcing our 10-week "Opening To Your Intuition" Masterclass, starting August 14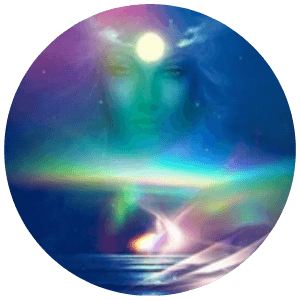 Our first Opening to Your Intuition class was such a resounding success! Plus we had so many people who couldn't do it in March who asked us to do it again, so that's exactly what we're doing!
I'm so excited to announce another "Opening To Your Intuition," a 10-week personal and professional development training program created and taught by one of our fabulous Practitioners, Komala Rohde.
Komala is an internationally known teacher of intuitive work and meditation and we are so excited to offer this fantastic program to you.
The 10-week class starts Saturday, August 14. We will meet on Zoom each Saturday from 9:00-11:00 am Pacific time. Each class will be recorded, so if there are any classes you can't attend, you'll always have the recording.
Would you like to:
Learn how to reliably connect with your Intuition?
Receive the answers to questions through your Intuition?
Have tools to continue to deepen your connection with your Intuition on an ongoing basis?
Utilize your Intuition to enhance your personal and professional life?
The program includes extensive instruction, practical tools, mindfulness techniques, meditation practices and exercises that will enhance your understanding and application of Intuition in your personal life and professional expression.
You'll walk away from the program with a solid understanding of what Intuition is. You will be in deeper connection with your own Intuition and you will have tools to continue to practice your intuitive skills.
Over the millennia, Intuition has been defined as an inner sensing, as a gut feeling or instinctive knowing. In recent years, science has begun to map the human Intuition system. We will begin with reviewing some modern insights about Intuition.
All of us have the ability to connect with the Highest part of ourselves and tune into our intuitive abilities. It just takes a willingness, a belief that it's possible and trust that the information you're getting is coming from your Highest Self. It's simple (but not necessarily easy), so I hope you'll join us.
Komala is such an amazing person. She is originally from Germany and first trained as a naturopathic doctor. She has been practicing meditation for over 40 years. For the past 10 years, she has been involved with researching and practicing principles of neuroscience in connection with mindfulness, consciousness and creating a resilient brain. She has been a Master Practitioner with Sedona Soul Adventures since 2004 and is a Certified Professional Coach and Neuro-Transformational Coach, so the depth of knowledge and wisdom she brings to this is really phenomenal. She is well known in the United States and also internationally.
If you've always wanted to explore your intuitive abilities, this is the perfect opportunity!
Sign up now, space is limited. For more information, Click here.

Trisha says before her Soul Adventure, "I was an emotional wreck"; after her "unforgettable adventure of a lifetime…I am recharged, rejuvenated and on my path"
This is such a perfect example of the before and after that we are so great at doing. When Trisha came to us, here's what was going on:
She was an emotional wreck
She felt her light was burning out
She was sick and tired of doing the same thing over and over again, especially in her relationships
Her old patterns were running her
She felt like she was just surviving her life and definitely not thriving
She experienced the amazing thing we do – we connect with you deeply before you start your retreat (whether it's here in Sedona or At Home) and we really get a feel for what's going on with you, or what's going on in your relationship and what it is going to take to blast through the blocks and wounds and gunk that are holding you back and making you live out the same patterns over and over again. As she said, we did a perfect job of custom designing her retreat for exactly what she needed.
Now she's feeling:
That her life has been altered
She's blasted through her patterns
Recharged
Rejuvenated
On her path
As she says, she went from just "surviving" to really "living my life now."
Could you use some recharging?
Could your relationship use some rejuvenation?
Would you like to find your path and start living it?
If so, you've come to the perfect place. Right here, right now. If you're reading this, I'm guessing you'd love to go from just surviving to really living.
Did you know we were named Best in Sedona for 2020 and 2021 for Retreats?
Did you know that we were named Best Marriage Retreats in the US five years in a row?
It's because we're the best.

Give us a call. Speak with one of our Angel Guides. They'll start the process of bringing you from where you are to where you want to be. And remember, there's no cost or obligation and you can do the retreat either here in-Sedona or At Home.
Call us today at (928) 204-5988 or Click here and we'll call you.
Would you like to speak to someone today about doing a retreat?
We're even open on Sunday, because we're here for you!
And remember, there's no cost or obligation.
Wishing you a week filled with joy and gratitude!