Will you be getting this from your beloved on Valentine's Day?
What do you think you're getting from your beloved for Valentine's Day? What are you giving your beloved?
Watch this to see what I think is the most important thing you can give them.
Josh and Jen say their Couples Retreat was "the most amazing experience we have had in our lives" and "We feel like we are on fire!"
"This was probably the most amazing experience we have had in our lives and definitely as a couple. We came out of the adventure much closer and with a renewed sense of direction. We feel like we are on fire! We are ready to go out into the world and live our lives with joy and purpose! We want to make the most of our human experience and use our close partnership to support each other's life purposes. Our lives have changed forever because of our Soul Adventure and it was just the boost we needed to grow in marriage and in life. We have a whole new perspective on our lives and we can truly see the endless possibilities now. We both feel so blessed that we were able to experience this adventure together and we will most definitely return to discover even more about our true selves as we travel along this path. Thanks to everyone at Sedona Soul Adventures who made this experience possible. We wish for everyone to receive the love and joy that they have given us."
Josh & Jen B.
Would you like to come back into the love and connection that brought you together in the first place? Give us a call.

If you're not in a relationship now, maybe you need a retreat to call in your beloved? Or do deal with some other issue that you just can seem to handle. Call us today (928) 204-5988 or click here and one of our Retreat Guides will call you. They'll connect with you and custom design a retreat that's perfect for exactly what you need and desire.
Remember there's no cost or obligation to speak with one of our Angel Guides and you can do the retreat here in Sedona or At Home.
Would you like to speak to someone today about doing a Soul Adventure?
We're even open on Sunday, because we're here for you!
Remember, you can do it in-Sedona or At Home
As I always say – if you knew what could happen, you'd be calling us right now.

The perfect Gift for your beloved (or, even better, for the two of you!) – Our Machu Picchu and Peru trip (June 17-30)
100% Refundable up to April 1
What an incredible gift to give yourself or to give the two of you for Valentine's Day – our fabulous Machu Picchu and Peru trip. It's June 17-30 and it's close to being full. It's going to be spectacular.
What a perfect way for the two of you to connect – two blissful weeks in Peru, away from all the noise and hectic day to day life, seeing the incredible sites, meditating and doing ceremonies with our amazing shaman and guide, Jorge Luis Delgado, and connecting with other spiritual seekers. We'll be in Machu Picchu on the Solstice – it doesn't get much better than that!
That's my beloved, my husband, Richard, and I at Machu Picchu on the Solstice two years ago. What a beautiful time that was.
And if you're traveling alone, that's no problem! Most of the people on trip are Singles, you'll have life long friends within 48 hours… that's what always happens on our trips.
PRICING
Remember the trip is 100% Refundable up to April 1.
If you'd like to see glowing testimonials from our past trips ("best trip I've ever been on," "Jorge is so incredible," "everything was perfect"), Click here.
If you have any questions about our fabulous journey, send me an email at [email protected].
Or better yet, give me a call – I love talking about Peru! Call me toll-free at (877) 204-3664.
If you already know you want to go, Click here to make your Risk Free Deposit*.

Join us for our 10 week "Opening To Your Intuition" Seminar and Training starting March 6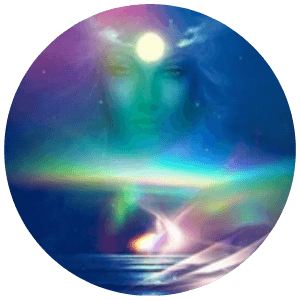 I am so excited about our newest offering "Opening To Your Intuition," a 10-week personal and professional development training program created and taught by one of our fabulous Practitioners, Komala Rohde.
Komala is an internationally known teacher of intuitive work and meditation and we are so excited to offer this fantastic program to you.
Would you like to:
Learn how to reliably connect with your Intuition?
Receive the answers to questions through your Intuition?
Have tools to continue to deepen your connection with your Intuition on an ongoing basis?
Utilize your Intuition to enhance your personal and professional life?
The program includes extensive instruction, practical tools, mindfulness techniques, meditation practices and exercises that will enhance your understanding and application of Intuition in your personal life and professional expression.
You'll walk away from the program with a solid understanding of what Intuition is. You will be in deeper connection with your own Intuition and you will have tools to continue to practice your intuitive skills.
If you've always wanted to explore your intuitive abilities, this is the perfect opportunity!
Sign up now, space is limited. For more information, Click here.
Wishing you a week filled with love on fire!

Happy Valentine's Day! The day of love and lovers.
On this special day, I want to tell you about something I've come to believe, just in the past year, about relationships. It's something that seems like I should have known this all along and when you hear it, you're probably going to say something like, "Well, of course, Debra, everybody knows that."
But just stay with me for a moment because I think you might be surprised to find out that what I think the #1 thing that you either have or don't have in your relationship, that either makes it or breaks it and that is…
Are you nurturing each other?
Does your beloved nurture you?
And are you nurturing your beloved?
It seems like a simple question, but it's not at all. Because it's about a way of being. It's a decision you're making, in every moment.
Do you truly want to nurture your beloved?
Do you want to nurture them in the way they want to be nurtured?
Or are you constantly picking at them, criticizing them and thinking nasty thoughts about them?
As most of you know, I was a divorce attorney for over 20 years and now I've done couples work in Sedona for almost 20 years. It appears to me that relationships are either mainly in the "I love you" zone or the "You drive me crazy" zone. And it seems like once you've rounded the corner into the "you drive me crazy" zone, there's not much going back unless you really do something about it.
There are basic problems that seem to show up a lot when the nurturing factor isn't there. And in my experience, there are things that seem unique to women and unique to men. This is also borne out in John Grey's Men are from Mars, Women are from Venus series of books (so please don't write me that I'm stereotyping — I've watched this for almost 40 years!).
If you're a woman, do you:
Complain a lot to your partner?
Complain about your partner to other people?
Have you taken everything over because he won't do the stuff you want him to do, in the way you want him to do it?
If you're a man:
Are you engaging emotionally with your partner?
Are you able to just sit and listen to your partner or do you always give advice, even when it's not asked for?
Are there times when you simply tune your partner out?
These are all danger signs. Big signals telling you, "STOP! You've got to do something here."
If you're a woman, stop complaining and stop doing everything because he's not doing it right.
If you're a man, start listening and start really engaging emotionally with her.
The biggest thing, is that you both have to make this basic decision: "I love this person and I want to nurture them."
So many books and articles say that communication is the most important thing in a relationship and of course, communication is extremely important, but think about it…
Deciding to truly nurture your partner is at another layer below communication and everything else. If you are in nurturing mode, your communication will always be wonderful, the way you treat them will always be wonderful, and you'll be having the perfect amount of sex and time together, because it will be based on each of you nurturing the other.
If you're finding that you're out of the nurturing zone, you can recognize that and you can do something about it. You literally can shift everything around by making this simple decision:
I want to nurture this person and I'm going to figure out how to do that.
It takes
Willingness
Dropping your resentments about what's happened in the past
Coming back into loving connection
Now I know, doing these things is easier said than done. Letting go of past resentments is usually pretty difficult for both parties and that's usually what's holding one or both of you back from really getting into and staying in the nurturing zone.
Or maybe you don't have clarity about what you truly want. It's hard to go out of your way to do something for the other person when you're maybe not 100% sure that you want to be with them.
Let us help you get back into the nurturing zone. Come to Sedona and do a Couples Retreat. Give it to yourselves as a Valentine's Day present. Wouldn't that be the most amazing present you've ever had? Coming back into the love and connection that brought you together in the first place?
Call us and connect with one of our Angel Guides. They'll connect with both of you separately and really dig deep to discover what's keeping you out of the nurturing zone. Then they'll put together a retreat that's custom designed for exactly what you need and want, to bring you back into the love and connection and sizzle that you crave, giving you tools to stay in the nurturing zone forever.
If you'd like more information, go to SedonaRetreatGuide.com and get your complimentary copy of The Sedona Guide to Couples Retreats today.
Or even better, if you'd like to talk to someone about doing a retreat that's custom designed for you call us today at (928) 204-5988.
If you got value from this video, please like, share the video with someone you think might get something out of it and subscribe to our channel.
You can have the life AND the relationship you want – I know it.